Home
NEWS
 
Forthcoming in AGNI, 'An Iwo Jima Marine's Excellent Buddhist Funeral.'
Out now in Five Points, the essay 'How I Learned to Black and White.' https://fivepoints.gsu.edu/
New in World Literature Today, an essay on the politics of Michel Houellebecq's fiction.
https://www.worldliteraturetoday.org/blog/book-reviews/michel-houellebecq-political-animal-kai-maristed
In the Artsfuse, a review of the brilliant French-Congolese author Alain Mabanckou.
Read the short story 'The Age of Migration', in Ploughshares.
https://muse.jhu.edu/article/746489/pdf
Recent fiction includes 'Evangeline, or Theories of Childhood Development', in The Iowa Review, and 'Mrs. Trefoil's Parlor' in a special edition of The Michigan Quarterly, edited by the MacArthur recipient Heather McHugh. In Agni Online, an opinion on the controversy over Peter Handke's Nobel Prize.
My contemporary translation and adaptation of The Lulu Plays by Frank Wedekind enjoyed a full-length staged reading in October under the aegis of the New York Theater Workshop, and is currently in development.
The play Paul and Emile, or 'The Masterpiece', benefited from a staged reading in Paris at Moving Parts Theater, and last June an Equity reading via Zoom commissioned by a Broadway producer.
Check out pointdevueparis.com for my two centimes on politics, art, and daily life from a Euro-perspective.
More stories, essays, and poetry translations can be found in the journals Epiphany, Consequence, Agni, Southwest Review, and Arrowsmith; for recent reviews go to On the Seawall, World Literature Today, and The Artsfuse.
About Broken Ground
"I have read [Broken Ground] with the greatest admiration. It seems to me extraordinary... a significant contribution to the literature of contemporary Germany."

John Coetzee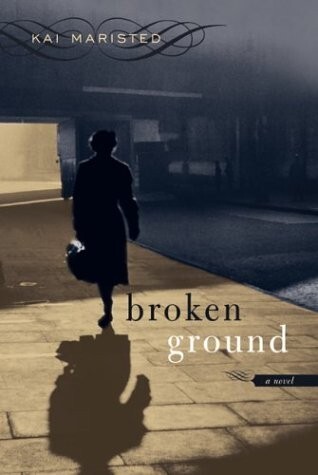 Hardcover: 320 pages ; Shoemaker & Hoard; (October 2003); ISBN: 1593760051
BOOKLIST Review:

Kaethe Schalk was born out of a love affair between an American soldier turned communist sympathizer and a German refugee. Raised by her grandparents, she eventually reunited with her father, a rising bureaucrat in East Germany, and she, too, joined the cause. Upon her later defection to West Berlin, she married into an old but impoverished aristocratic family. As she observed the turmoil of postwar German partition, the protests of the 1960s, the building of the Berlin wall and its eventual destruction, and German unification, she also attempted to raise a family. Now, living an isolated life on the New England farm of her girlhood, she returns to Berlin to seek her daughter, who has gone missing. While she roams, astonished, through the dark underbelly of a newly whole and prosperous Berlin, she is also haunted by her own history. The prose is stupendous as Maristed's entangled layers of plot allow a look at modern Berlin through the eyes of its turbulent past.

Michael Spinella
Copyright © American Library Association. All rights reserved